For almost my entire, makeup wearing, life, I've been through SO many mascaras. Guys. Like so many! Different types and brands. Blacks and browns. Ones that lengthen and add volume. Like I said.. so many. And I never finish them! I just cannot find one that I'm really
in love
with. And actually, I've been watching
Sammi
's channel on Youtube, BeautyCrush and she has had the same issue. She really inspired me to do this post.
Recently, I was reading up on makeup (which I love), and especially, obviously, mascaras. In them I really look for something that adds volume and lengthens my lashes, as I'm sure most girls do. Anyway, all you ever hear is "Get the (in)famous Maybelline Great Lash"! You know the one with the pink bottle and green lid? Yeah. Everyone recommends it. Been around for YEARS. That one.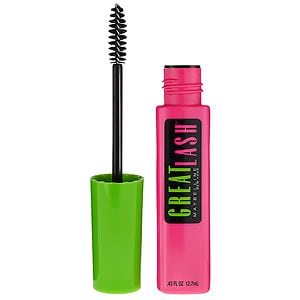 Well, the last time I needed a new mascara, I decided why not, ya know? It's been around forever and it seems like everyone swears by it. Even professional makeup artists (and gurus) use it everyday and on everyone. So I bought it.
Let me just tell you, I hate it. It claims to separate and volumize, but it doesn't for me! I mean, maybe it separates more than some but not phenomenally. And the volume? No. It clumps. It clumps on the brush before you even put it on! It's so incredibly messy, as well. And messy as in, it gets all over the bottle. I hate hate hate it. And I know I'm being so negative but I really expected more. A lot more. Let me just tell those of you who don't know, I went to school for cosmetology. I took a makeup course! And I still can't find a mascara that I like.
I've also heard so much about Covergirl Lash Blast and I've actually never used it. Do you use it? What do you think about it?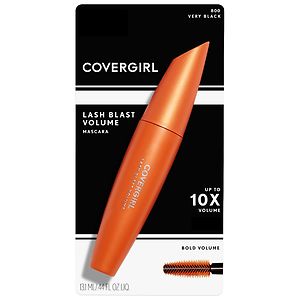 Again, sorry for being negative. I don't like negative posts, really. But I felt like it needed to be said. And if it works for you, GREAT! I'm glad. But I just expected to finally find "the one". Maybe I should try designer ones.. I don't know.. I'm so lost.
I'm (always) so completely open to ideas and suggestions for mascaras! So feel free to comment and suggest away!
Have you used Maybelline Great Lash? Did you like it?
All pictures are linked respectively.